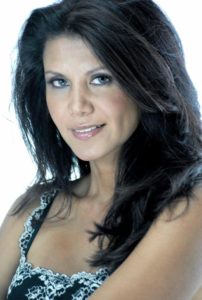 Mi nombre es Claudia Sabogal. Vivo en Miami Florida. Soy una mujer entregada 100% a la visión que Dios me dió el 14 de Julio de 2010, y desde ese momento he actuado en obediencia por medio de DIOS EN TUS FINANZAS.
Estoy entregada por completo a su hijo Jesús y con la dirección día a día del Espíritu Santo, sin el cual no podría hacer nada.
Cuando de una forma sincera y clara,  permití que su Espíritu Santo dirigiera cadia uno de mis pasos, fue allí mismo cuando comencé a crecer, en todas las áreas.
Para que me conozcan un poco mas, les dejo algunos apartes de mi hoja de vida.
Studies and College:
                INDUSTRIAL ECONOMIST      –       UNIVERSITY OF MEDELLIN – COLOMBIA
_________________________________________________________________________
Working with Banco Interamericano de Desarrollo and Microempresas de Antioquia.
Medellín – Colombia in the following areas.
Budgets
Accounting
Financial Statements
Bank Reconciliation
Financial Indicators Analysit
Financial Projections
Business Plan
Cost Analysis
Payroll Accounting, Taxes and Reports
Information Systems
IRS Forms
Seminars:
Effective Director
Cost Control
Stocks
Book – Keeper
College:
University of Medellín: Industrial Economist
Certificates:
QuickBooks I y II  – MIAMI FL
Import / Export
Accounting – UNIVERSITY OF MIAMI FLORIDA – KOUBEK CENTER
Experience:
Director of training for the Development Interamerican Bank and EE Hi-Tech.
Company Advisor
Coach in Company Creation
Coach in Accounting
Coach in Costs
Coach in Humana Resources
Coach in Investment Projects
Coach in Starting an Online Business
Coach in QuickBools
Coach in Office programs
Computers:
Microsoft (Office all programs)
Internet
QuickBooks
Web Pages
Skills:
Willing to work beyond standars.  Self motivated.
Dios en Tus Finanzas
www.diosentusfinanzas.com